How do you take care of your kid's skin? ^ ^
Are you having a hard time trying to find the right product for your child, checking all the list of ingredients? ^ ^
Mom's Therapy lotion & wash will take care of kids with mother's love.
I think it's the perfect choice for kids~♡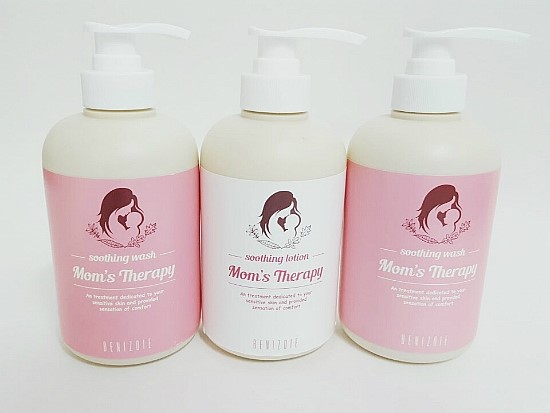 ​Benizoie Mom's Therapy Soothing Care Set :D / (Chungho Nais)
Soothing lotion 500ml / Shampoo & Wash 500ml ×2
Price :60.000 won
* Baby Skin Total Health Care Set *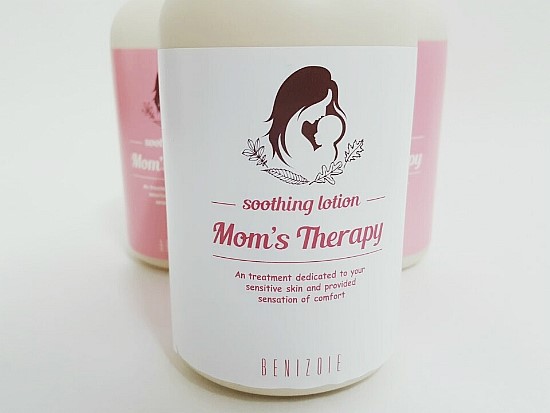 Mom's Therapy Soothing Lotion / For Face and Body
* Pour a small amount on to the hand, warm it up similar to body temperature and apply on to baby's face and body.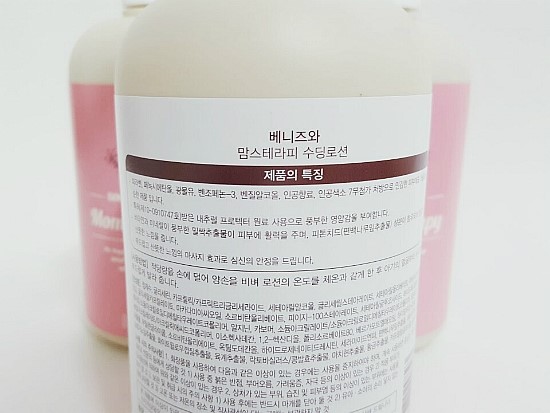 The soothing lotion contains aloe vera, shea butter, sunflower seed extract, ceramide, vitamins and sprout extract to revitalize, nourish, moisturize skin and strengthen skin's protective layer.
This gentle and soft lotion which consists of 7 natural complex extracts and free from 7 harmful substances keeps skin moisturized~♡
@@@
=7 natural complex extracts =
​Fermented beans, willow tree, cinnamon, oregano, cypress, purslane, gold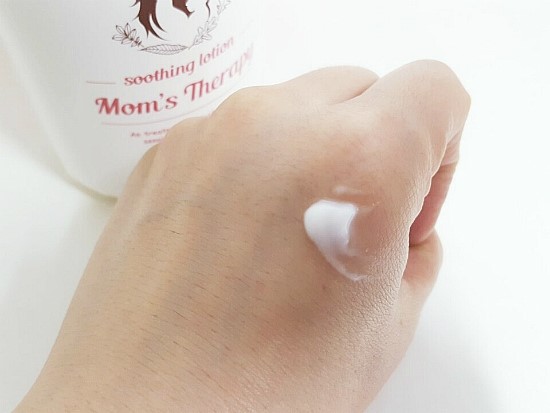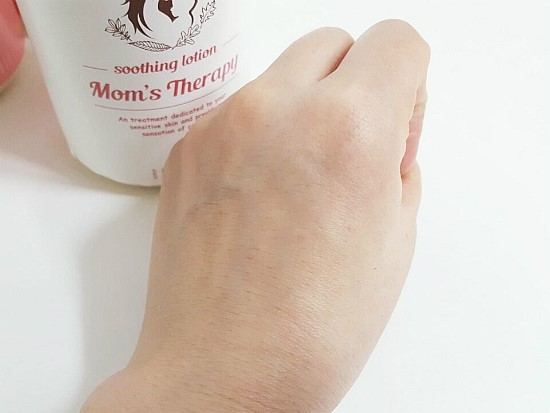 It absorbs into the skin beautifully and leaves a refreshing finish. Skin is instantly moisturized.
It has a fresh scent but it's really almost fragrance free. It's not sticky or greasy and suitable for kids, babies, pregnant women and the rest of the family as well.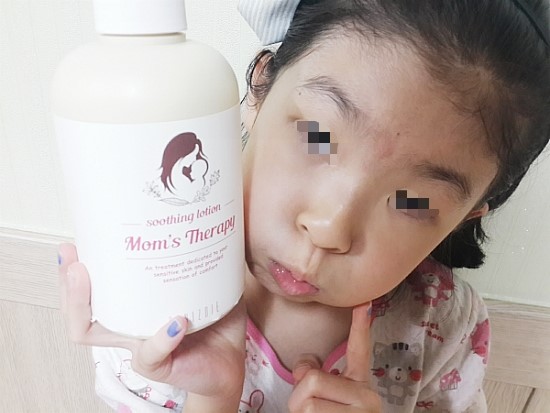 The container is pretty big and it has a nice, simple design.
My daughter loved it and said that it applies smoothly.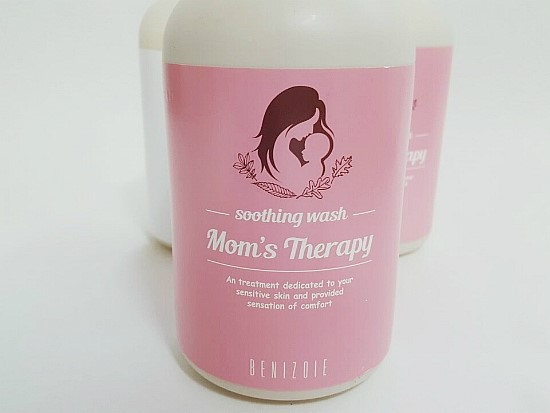 Mom's Therapy Soothing Wash / For hair, face, and body
* Pour a small amount onto hand or sponge, massage over hair and body and then rinse with water *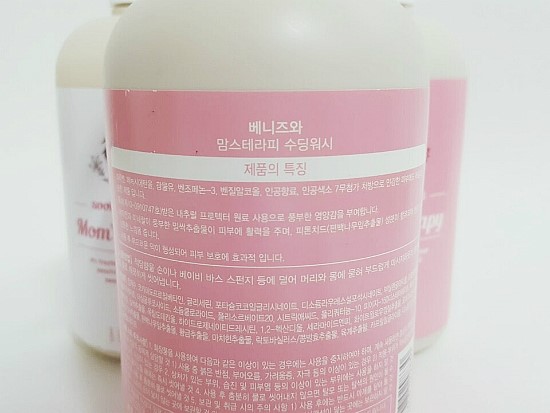 The soothing wash is a very convenient product because you can use the same product for hair, body and face as well. No need for a separate shampoo and body wash.
​
This product also contains 7 natural complex extracts and free from 7 harmful substances.
Mom's Therapy products are safe to use.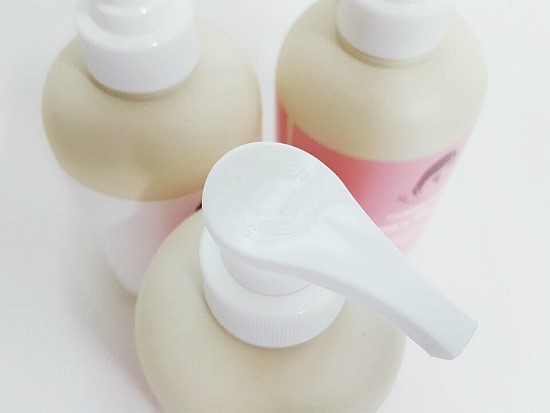 The container is a pump type so you can simply press to control the amount you want to use
It comes in large container so I can use as much as I want ~♡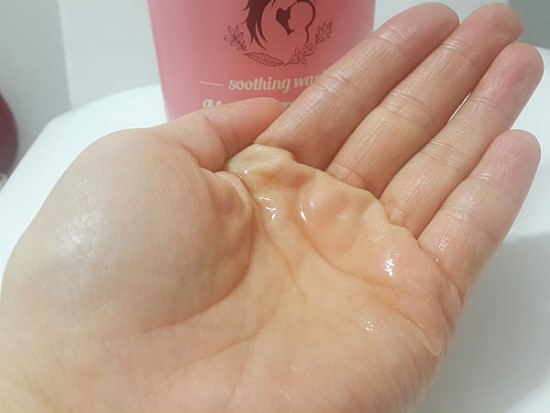 It's watery but does not run like water and it has a refreshing scent~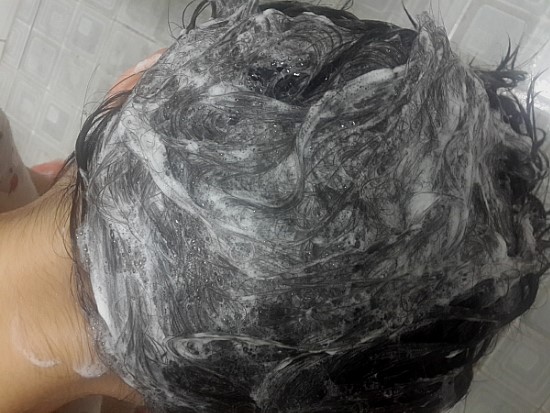 ​
You can create bubbles easily and it washes well too. It doesn't leave any residue~♡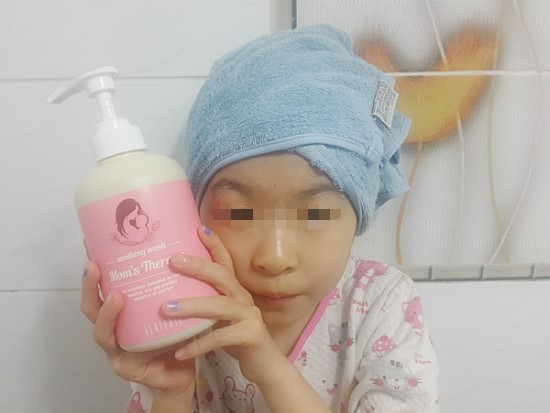 My daughter has just finished taking a shower with the soothing wash
She loves it and says her skin feels soft!!
And she seems to enjoy the scent as well.
It contains natural ingredients so it's gentle on the skin. I'm really happy that Mom's Therapy products are safe to use, and I really like its big containers too~^^
☆☆☆☆​
For mothers who are looking for non-greasy, safe and gentle products for kids...♥
I totally recommend Mom's Therapy Soothing Care Set ~♡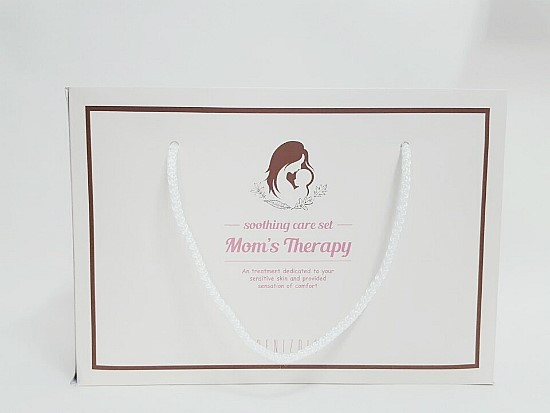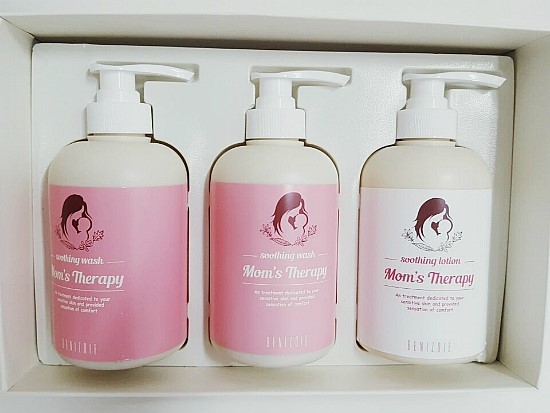 Mom's Therapy Soothing Care Set comes in a high quality shopping bag so I think it would be perfect as a present for mothers, and for those to whom you want to express your gratitude~